Our History
Auntie Sandra had been making sweets and candies from 1953 and was known and loved in the local community of East Belfast. Her two nephews Jim and David grew up watching and loving aunt Sandra's sweets making skills and when the time came for her shop to grow they were quick to offer.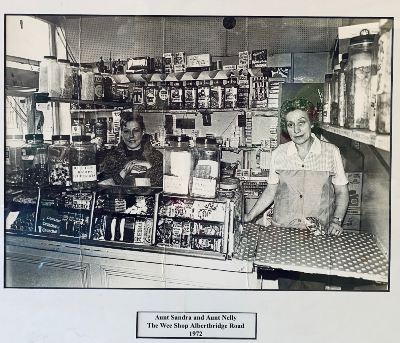 (Above) Picture of Aunty Sandra
They set up shop on the Castlereagh Road in the early 1980's working as a team with their aunt Sandra building the well known brand that everyone loves today making a vast range of homemade treats for everyone to enjoy.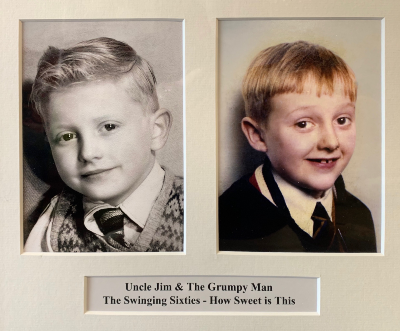 Over the years they opened their doors to the public to watch the candy and honeycomb making process, attracting near and far with their shows/workshops. In 2018 it came time to move into a bigger shop... only 2 doors up! From here they are able to offer larger shows and a wider range of sweet treats in their 'Treat Bar'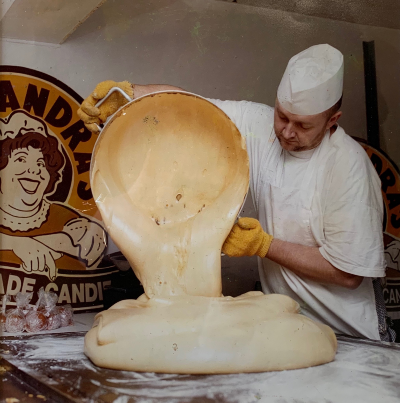 (Above) Picture of Uncle David pouring honeycomb in 1985
Keep up to date with the Factory on our YouTube channel, Facebook and Instagram. We will post videos that will give you an insight into the factory, how we make our delicious candy and special offers.